Our Managing Attorney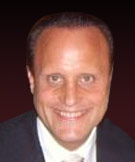 Mr. Richard T. Rosenstein is the founder of the Rosenstein Law Offices. Richard Rosenstein is an attorney at law duly licensed in the State of California and is authorized by the California Supreme Court to practice law in all Courts in the State of California.
Mr. Rosenstein is also admitted and qualified to practice law in the United States Federal District Courts for the Southern & Central Districts of California. In addition, the United States Court of Appeals for the Ninth Circuit has certified that Mr. Rosenstein is admitted and qualified as an attorney to practice law in the United States Federal Court of Appeals.
Mr. Rosenstein has extensive legal experience in the negotiation, settlement and litigation of various types of legal matters including, but not limited to, first-party insurance claims (fire damage claim, earthquake claim, smoke damage claim, etc.), serious personal injury claims, wrongful death claims, los angeles car accident lawyer claims, truck & big rig accident claims, bus accident claims, dog bite or animal attack claims, earthquake insurance claims, slip & fall accident claims, amusement park accident claims, business disputes, defense of claims and more. (Areas of Practice) Mr. Rosenstein and the Rosenstein Law Office are committed to providing the highest quality of legal services to its clients.
UNIVERSITY OF CALIFORNIA, SAN DIEGO (UCSD), LA JOLLA, CALIFORNIA
B.A. Degree, Psychology (emphasis neuropsychology), 1987
Minor, Law & Society (interdisciplinary study of law), 1987

"National Research Council ranks UCSD Neurosciences as 1st in the Nation."
"U.S. News & World Reports (2015 America's Best College Guide) ranks UCSD 8th Best Public University in the Nation."
"Newsweek named UCSD the "hottest" school for science in the nation in a 2006 report developed by Newsweek and the 2006 Kaplan/Newsweek College Guide."
"Washington Monthly (September 2015 College Guide) ranked UCSD as the 1st Best University in the Nation."
UNIVERSITY OF SAN DIEGO SCHOOL OF LAW
Juris Doctor (J.D.) Degree, 1990
Randolph A. Read Law & Psychiatry Honor/Award, 1989-1990 (Presented by Acting Law School Dean Grant Morris)
Outstanding Advocacy in Civil Clinic Honor/Award, 1990 (Presented by Professor Teresa Player)

"USD School of Law is accredited by the American Bar Association (ABA) and the California Bar Association."
"USD School of Law is a member of the Order of the Coif, the most distinguished rank of American Law Schools."
"USD School of Law is considered one of the most selective law schools in the country. The average LSAT score is said to be in approximately the 90th percentile."
CALIFORNIA STATE BAR ASSOCIATION & AMERICAN BAR ASSOCIATION
Licensed & Authorized to Practice Law, 1990

Member in Good Standing, 1990 to Present

Special Master Designation, 2009 to Present

Designated as "Special Master" by the State Bar of California for Several Counties (Serving in: Los Angeles, Orange, Riverside, San Bernardino & Ventura Counties)

Granted "Los Angeles Court Priority Access" by the State Bar of California, 2009 to Present

Member, State Bar of California "Priority Court Access Pilot Program" for Los Angeles
SUPREME COURT OF THE STATE OF CALIFORNIA
Licensed as Attorney & Authorized to Practice Law in all California Courts, 1990
UNITED STATES FEDERAL DISTRICT COURTS
Certified, Admitted & Qualified to Practice Law in U.S. Federal District Courts

U.S. District Court, Southern District of California, 1990
U.S. District Court, Central District of California, 1994
UNITED STATES FEDERAL COURT OF APPEALS
Certified, Admitted & Qualified to Practice Law in U.S. Court of Appeals

U.S. Court of Appeals, Ninth Circuit, 1998
LOS ANGELES COUNTY BAR ASSOCIATION